Author of Imaginative Bible Studies for Practical Living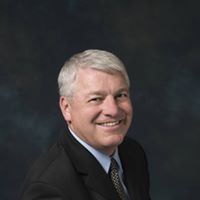 Kirk Lewis describes himself as a searcher and a storyteller. He is a Christian layman with a gift of seeing between the lines of God's scripture and imagining himself walking the the sandals of those who walked and learned life lessons as they sought to follow God's will for their lives. His ability to tell a story from a new perspective invites readers to walk with him as he searches our new truth for his own life…truth about what it means to live a God-centered life.
Lewis continues use his gift as a storyteller as he teaches adult Sunday School today. Through those lessons, Lewis saw an opportunity to share his lessons beyond the walls of the classroom. Lewis published his first book Put Away Childish Things with Xulon Press. Put Away Childish Things won a Christian Writers Award in the Bible Study category in 2014 and has drawn positive reviews for its message and imaginative writing. He followed up the success of his first book with a second Bible study book entitled, The Chase: Our Passionate Pursuit of Life Worth Living. He continues to periodically publish devotional thoughts in a blog called "The Searcher." Lewis takes his positive message about his faith by speaking to church and civic groups.
Lewis is an ordained deacon at South Main Baptist Church in Pasadena, Texas. He and his wife, Robin, have been active members of the church since 1977. As a student at Texas Tech University, Lewis served as a Youth Minister at First Baptist Church in Wolfforth, Texas. After graduation, he attended Southwestern Baptist Theological Seminary in Fort Worth to pursue a degree in religious education. 
Lewis earned his bachelor's degree in 1976 from Texas Tech in advertising/public relations. He earned a master's degree in Education Futures from the University of Houston in 1983 and a doctorate degree in Educational Leadership from Lamar University in 2008. In 2011, Texas Tech University named Lewis a Distinguished Alumnus. 
He worked in public relations at the university level and in the corporate world before joining Pasadena Independent School District in 1986, leading the district's Communications Department and winning numerous writing awards from the Texas School Public Relations Association. In 2001, Lewis was named Deputy Superintendent for Administration in the Pasadena Independent School District before becoming its superintendent in 2006.  He retired from this role in January 2016.
Kirk and Robin's family include two sons, Adam and Andrew, who are both married with children. Adam and his wife, Jordan, have two children named Eli and Josiah. Andrew and Melissa were married in 2013 and have one daughter, Lena. All are active members of South Main Baptist Church.
Latest Reader Reviews of The Chase
"I love Dr. Lewis' latest book, The Chase. He adds detail to the stories that make it super entertaining in a way that I could have never imagined. For example, in one chapter he ties in a relationship of the disciple Matthew, a former tax collector- with Zacchaeus, also a tax collector, as former colleagues. It's a brilliant twist that adds to the story and makes so much sense at the same time. Dr. Lewis' always adds such a creative component that make his writings such a joy to read."–Anonymous Amazon Reader
"I love the way the author takes Bible stories that we are all familiar with and adds so much detail as to what it might have been like during that time. Each chapter, which is a Bible story on it's own, ends with the author's application and a way as the reader I can apply it to my life. As I read each chapter, (and I read the book out loud to my children) I could see myself in each story and it made me think about different aspects of my life. This was a very moving and entertaining book and I highly recommend it." Stephen