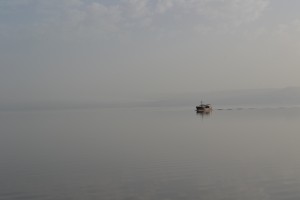 Please allow me privilege and honor of welcoming you to my webpage for my books and my blog. I've always believed we learn best through Bible stories. Jesus' shared so many parables. Simple stories. Drawn from daily life. Steeped in truth. Yet, every chapter throughout Scripture reveals little more than a glimpse of God's relationship with his people. Little more than highlights of what had to be much deeper and richer encounters with the living God. So much was left unwritten.
I suspect the holes in the stories were by inspired design. What better way to allow God to speak to each of us through those verses telling the story of Abraham and Isaac or Jesus' nighttime conversation with Nicodemus. By touching only briefly upon these stories, God allows His Holy Spirit to help us to read between the verses to enable us to inject ourselves, our circumstances, into the biblical narrative. I don't know about you, but I learn best when I can put myself in the middle of each encounter with God, each conversation with Christ. I learn what God expects of me–about my own Christian walk–from these characters and their interactions with God or Jesus. As such, I find my own spiritual growth to be a journey that grows deeper the longer I serve Him. I invite you to join me on that journey. 
I first understood what that means as I sat in the sanctuary in Glorietta, New Mexico, listening in rapt amazement to the late Rev. Grady Nutt. His humor and his imagination separated the Sunday School Jesus of my youth from the gritty carpenter/Messiah who changed lives with every step. Grady's approach to Bible study changed my teaching as a youth minister while in college, changed my study as I attended seminary, and changed my years of teaching Sunday School to young and older adults. While I'll never have his humor, I hope God has given me a degree of his insight.
Life intervenes. More than four decades after hearing Grady speak for the first time in 1973, I sat down to write a story…and another…and another. That work became the basis for my first book, Put Away Childish Things, published in 2013, and now its companion book, The Chase: Our Passionate Pursuit of Life Worth Living, published in 2015. 
Life continues. Every day that passes, every day I delve more deeply into God's Word, I find I learn something new. If we allow Him to do so, I believe God can open doors of new understanding into what it means to live life within the freedom of  God's will. To change struggle into joy.
*****
Announcement
To order your copy…I am pleased to announce that I've signed with a new publisher and my books are once again available through Amazon.com, barnersandnoble.com, Xulonpress.com and any other online bookstore. Your local bookstore can order it for you as well. Thank you for your patience. Buy copies of Put Away Childish Things and The Chase today. They make great Christmas gifts. 
 Latest Reader Review–A fantastic read that challenges you to rethink the Bible stories you grew up on. When you've heard the same stories countless times since pre-k, sometimes they start to seem like just that…stories. Dr. Lewis does a wonderful job putting the reader inside these 9 Biblical passages and helping us to experience the human emotions involved in these historical events. I've read it several times already and would definitely recommend it!